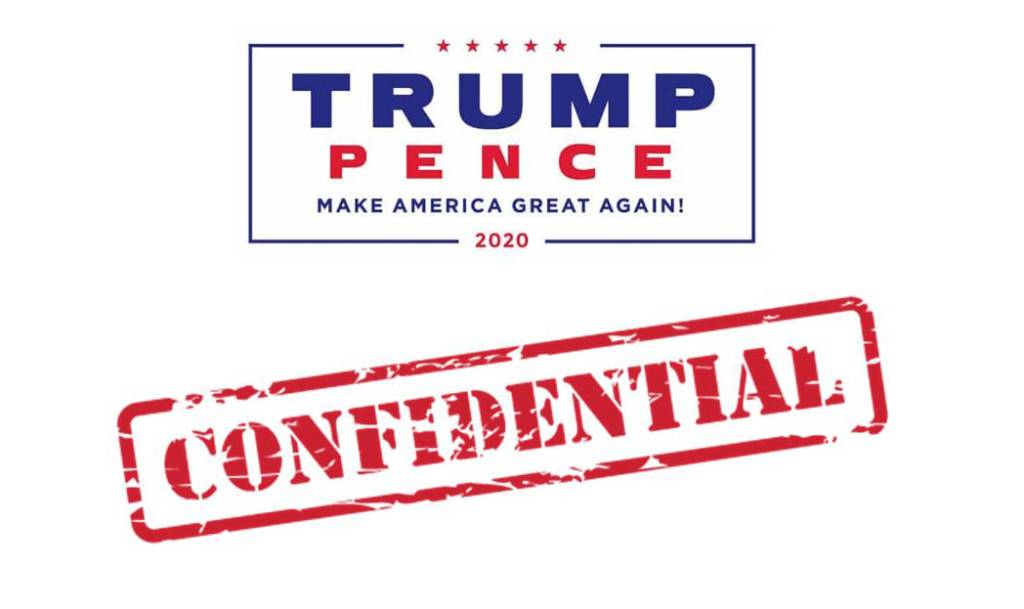 I was saving off a file on my laptop and noted that, in August 2020, I'd tucked away a few screen grabs of a Classified Presidential Issue Poll sent to me in error. A guy named Tom Neff had apparently confused his email address with mine. Probably not uncommon among those dumb enough to vote for a grievance-spewing incompetent.
Given today's news about the classified-documents case — that the current front-runner for the 2024 Republican nomination allegedly instructed his flunkies to delete Mar-a-Lago surveillance footage, and that his already-damning indictment is being fattened further — I figured I'd share it.
That said, be aware that your reading it could get you indicted by a special counsel Jack Smith.
First, the lead-in.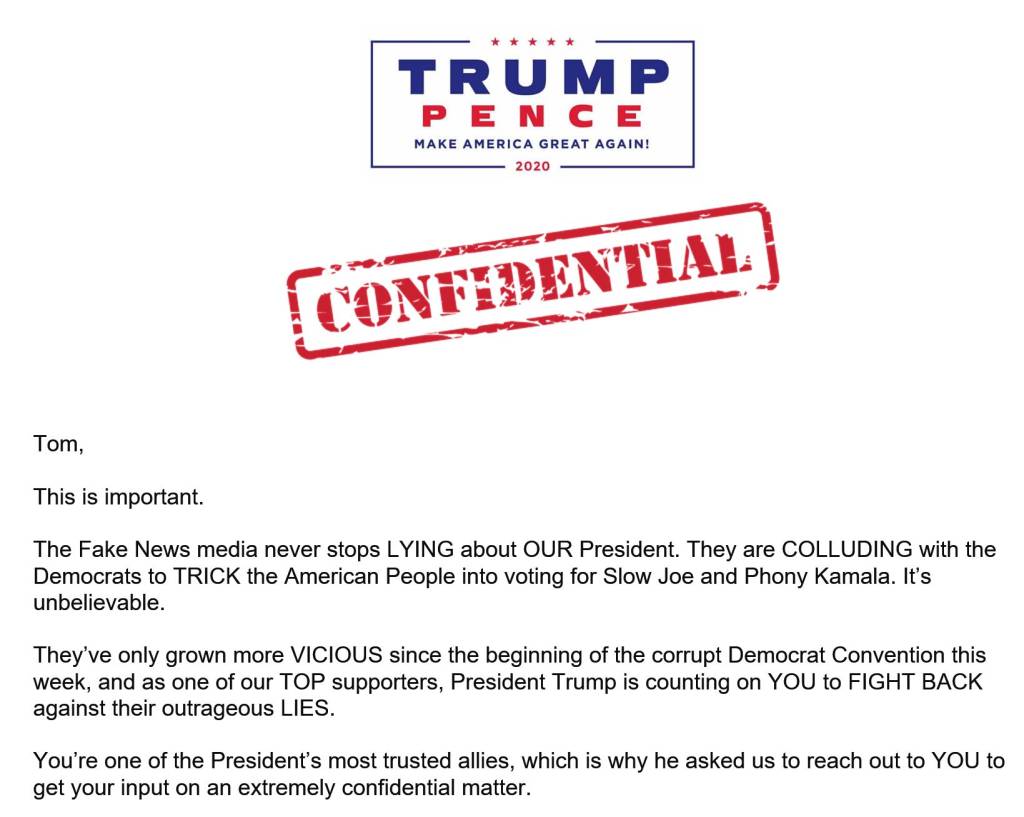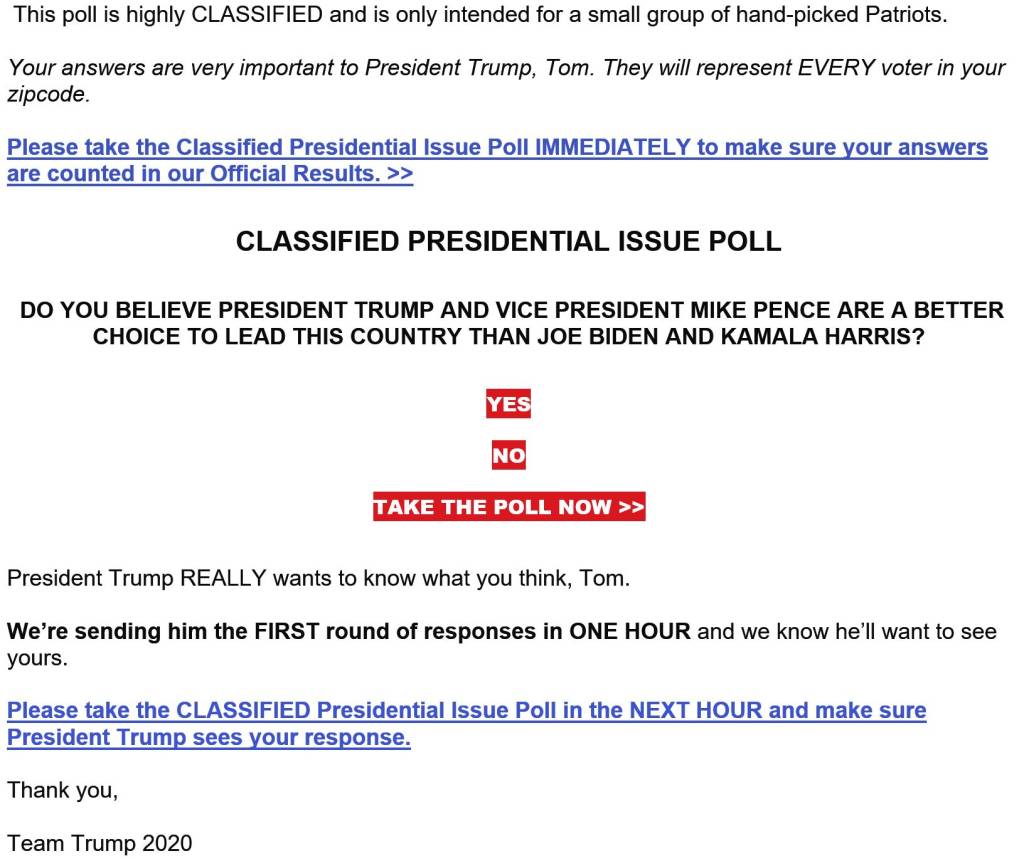 I felt real pressure, representing everyone in my zip code. So I endeavored to answer Survey ID 17346636 thoroughly and thoughtfully.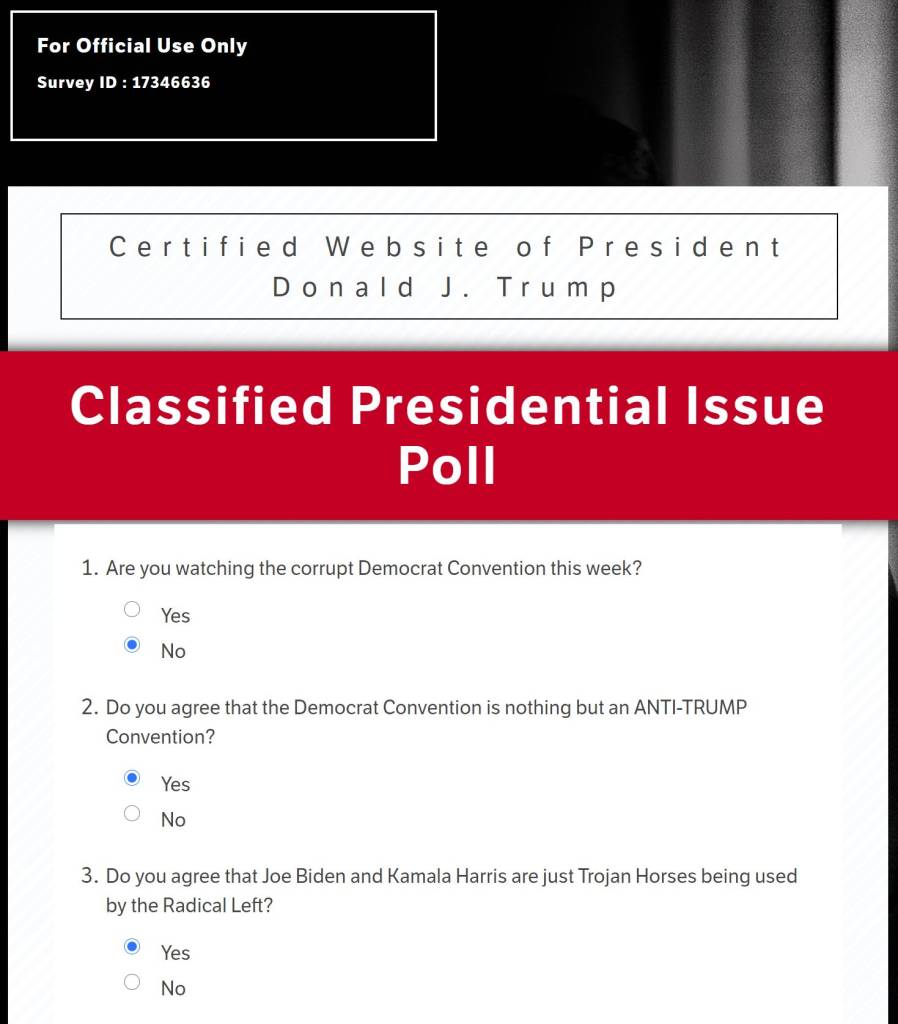 This poll seemed to be pressing for affirmative answers. And so it continued.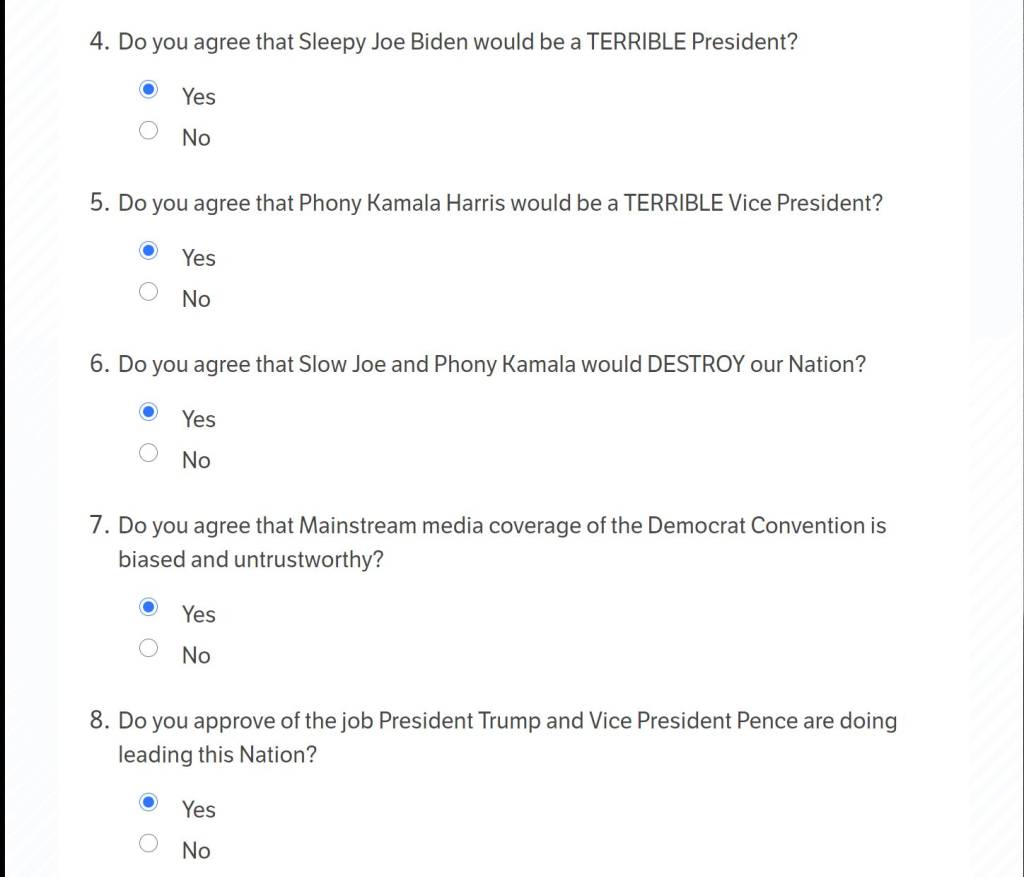 I wish the GMAT would have been more like this.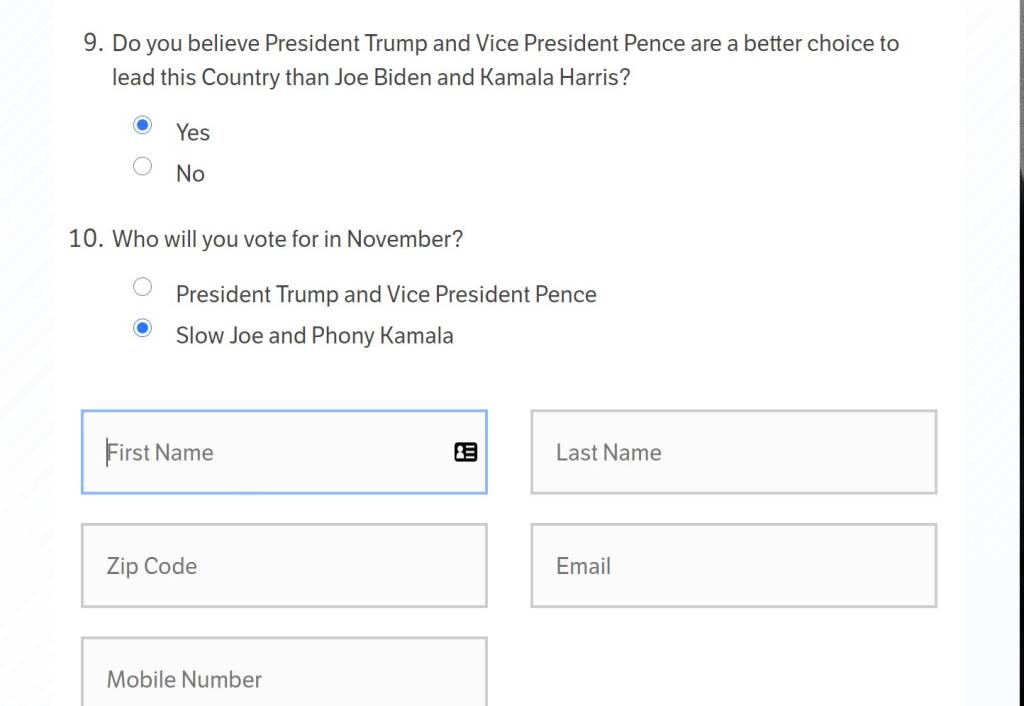 I imagine Trump, as he pored over details of this classified poll — as he famously did with all his briefing materials, before penning personal notes to widows and orphans — paused at "Tom's" last answer, thinking deeply about its incongruity with all the previous answers and its implications as to the fate of his greater campaign.
Or it was an stoking of the base between relentless cash grabs fleecing the gullible and ignorant.