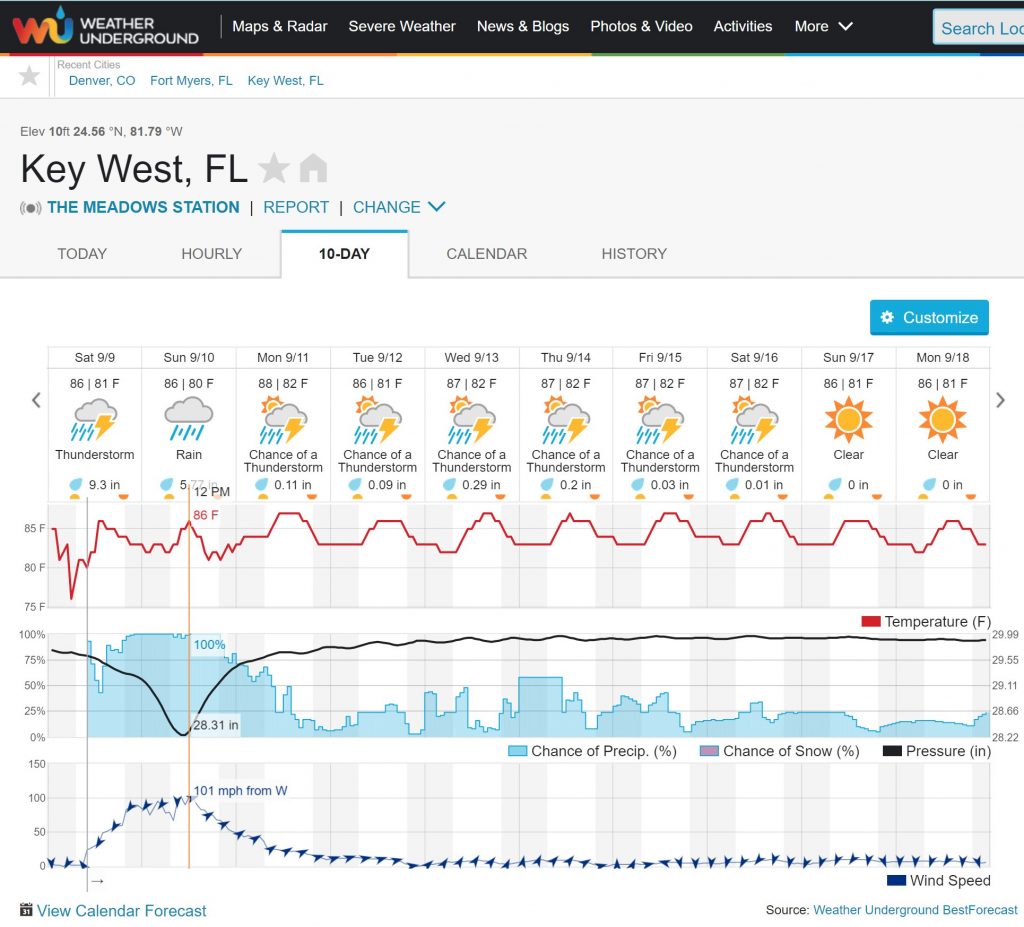 Denver's a long way from Hurricane Irma, but like everybody else I've been following it. With events like this one, it's fascinating to check out the detailed Weather Underground forecasts. With Hurricane Harvey, I'd look at daily rain forecasts of 24 inches, stated without hint of how out-of-whack such a number is. With Irma approaching, the rains can be nuts, too, but the barometric pressure and, in particular, the wind speed curves are the most otherworldly. Key West, above, tops out at 101 mph. Compare this with what I've got in Denver today. The wind curve looks more insane, really, until you note the scale at left.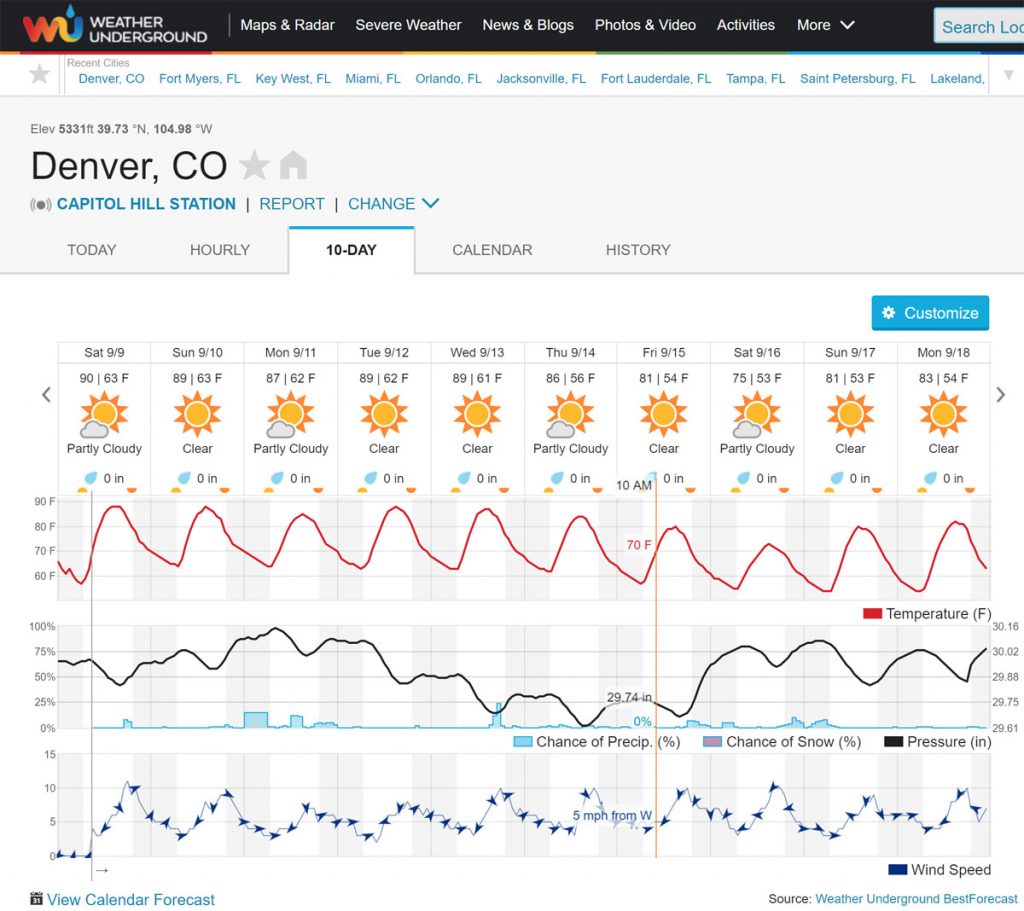 Most striking about Hurricane Irma is its sheer scope. The New York Times-published spaghetti model shows where it's probably headed…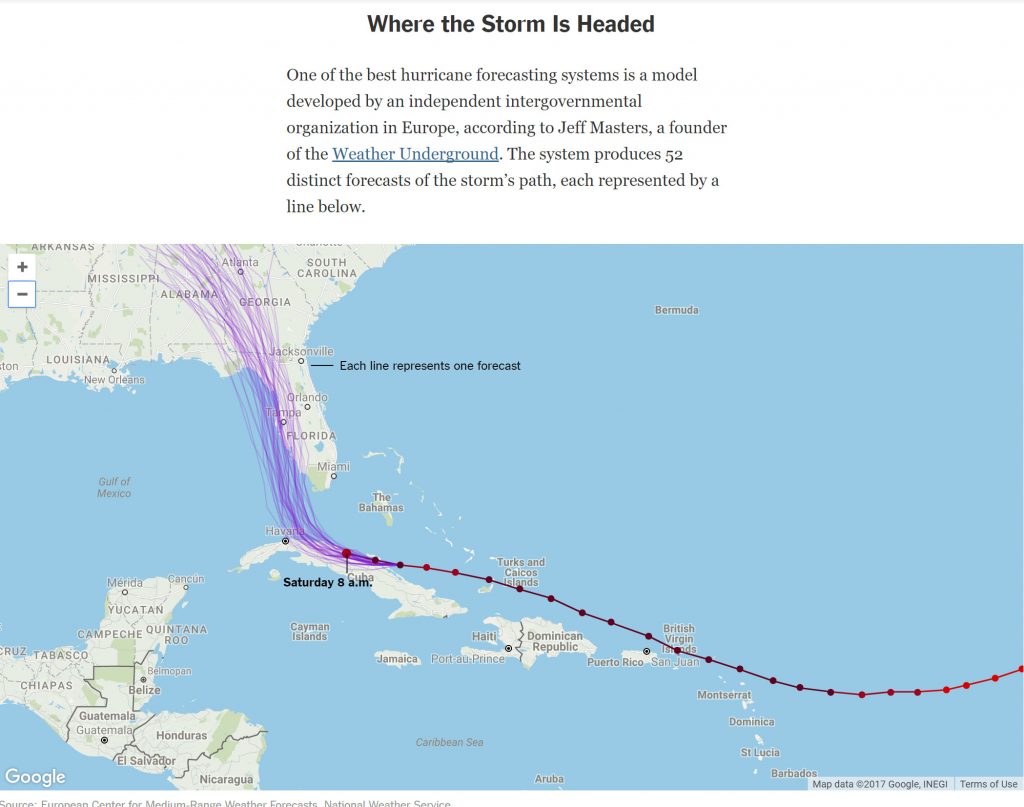 But these hurricane-track graphs don't capture the immense scale of this storm.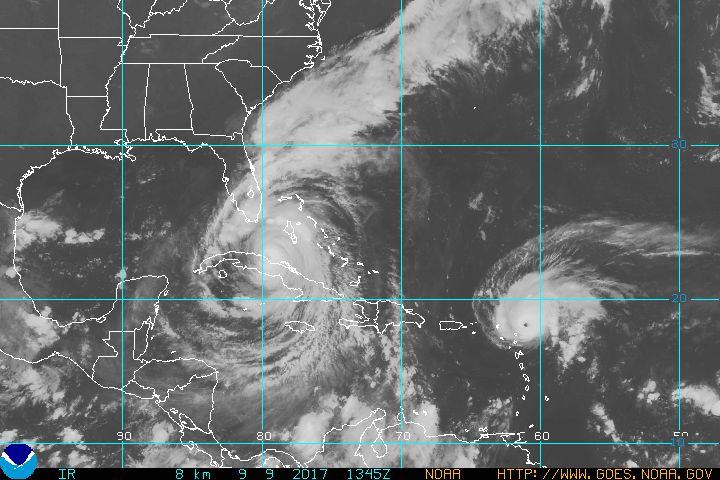 NOAA's GOES satellite image from a few minutes ago shows Irma dwarfing Cuba (as Hurricane Jose approaches from the East). The Weather Underground forecasts show how that scale will play out on the ground.
In Miami, technically the opposite side of the peninsula from Irma's projected path, we get 87 mph winds and close to nine inches of rain.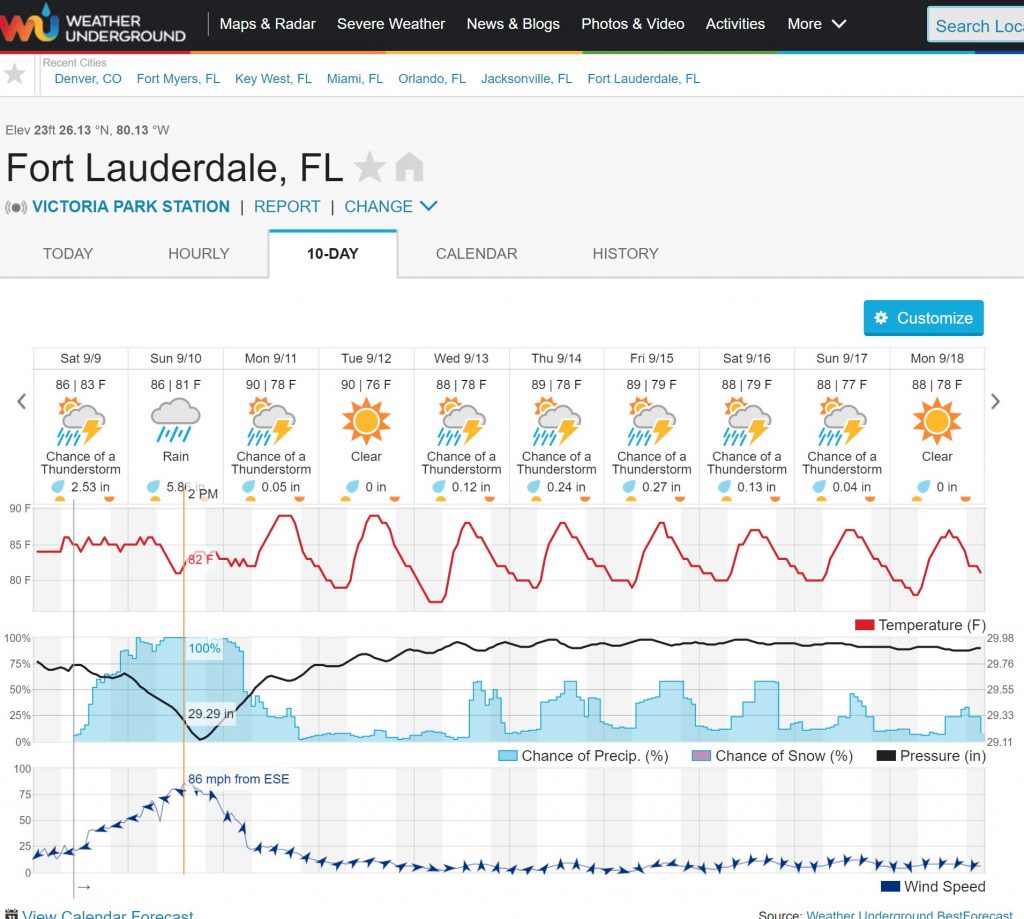 Not much better in Fort Lauderdale.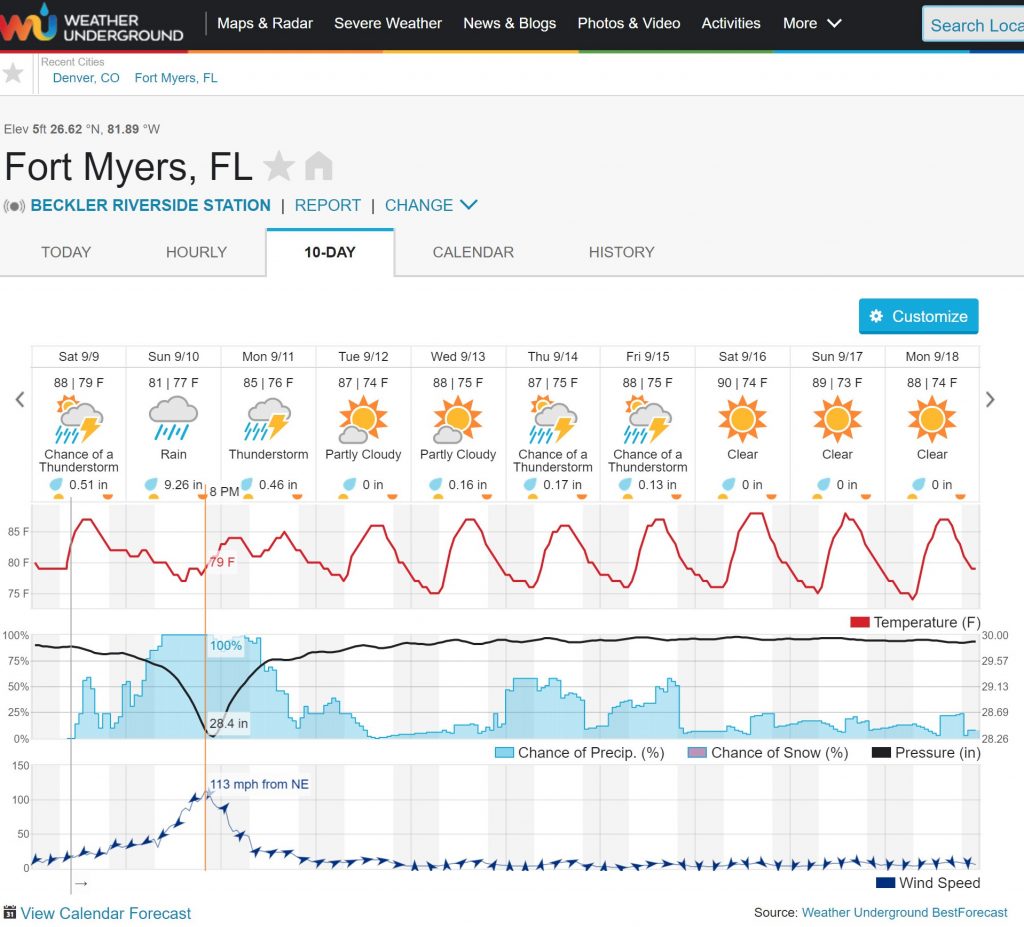 In Fort Myers, on the Gulf side at just a bit higher latitude than Fort Lauderdale, it's nastier.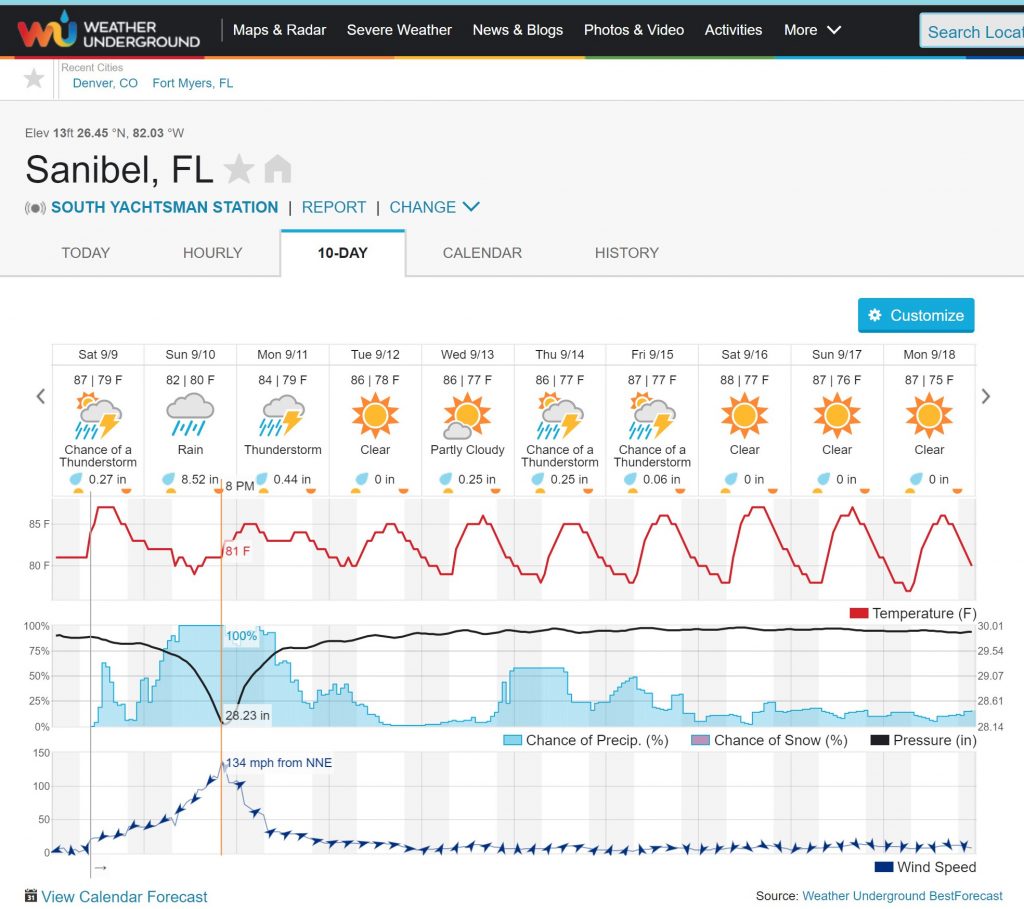 Sanibel Island, where my wife and daughters are booked for a seashell-hunting adventure in late October, may be largely wiped away. The forecast has the center of the storm passing right over this patch of sand.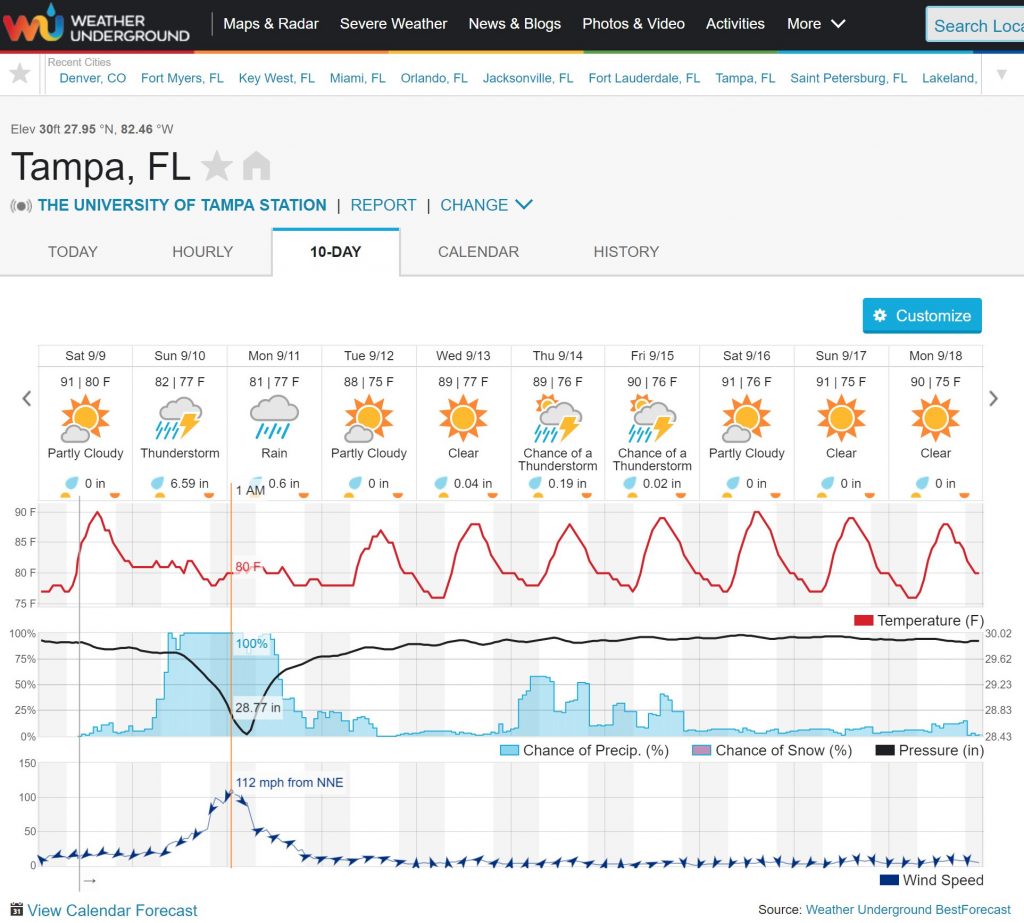 Up the Gulf Coast in Tampa, not a whole lot better, though better than Saint Petersburg.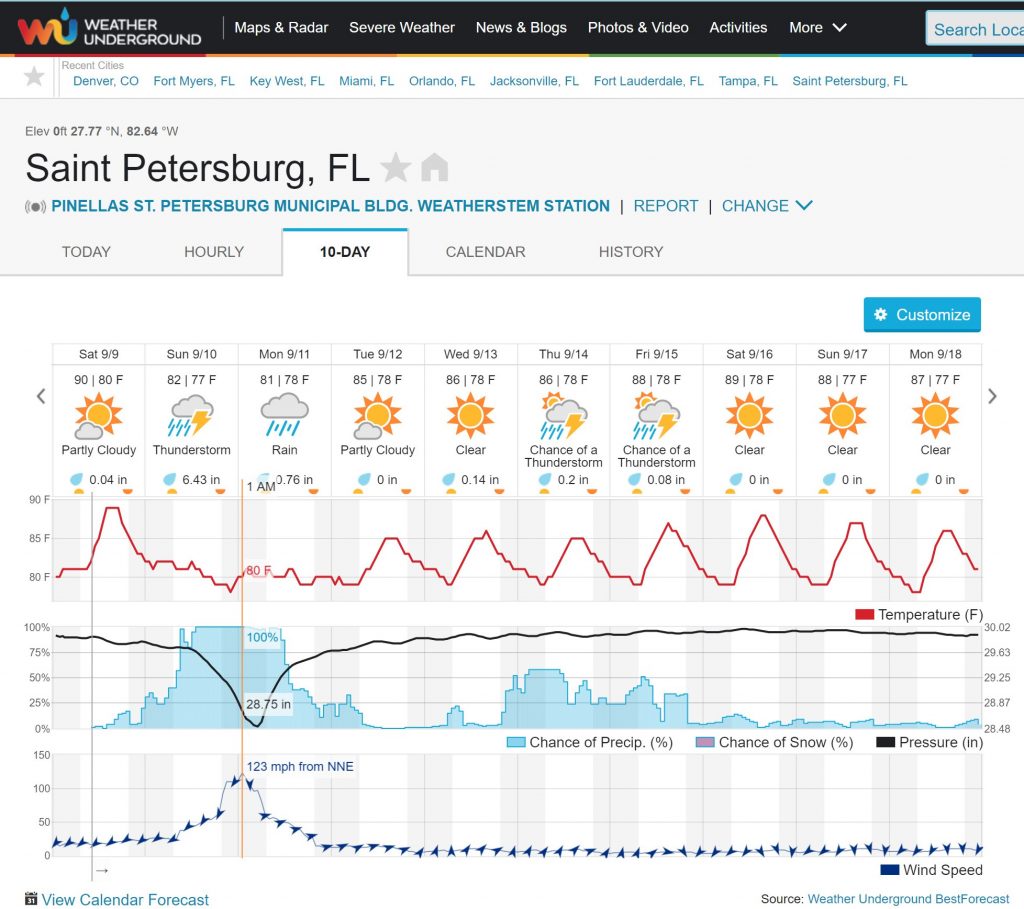 Perhaps most awe-inspiring about this storm is its projected impact on the Atlantic side, 140 miles of peninsula separated from the above targets. Here's Fort Lauderdale: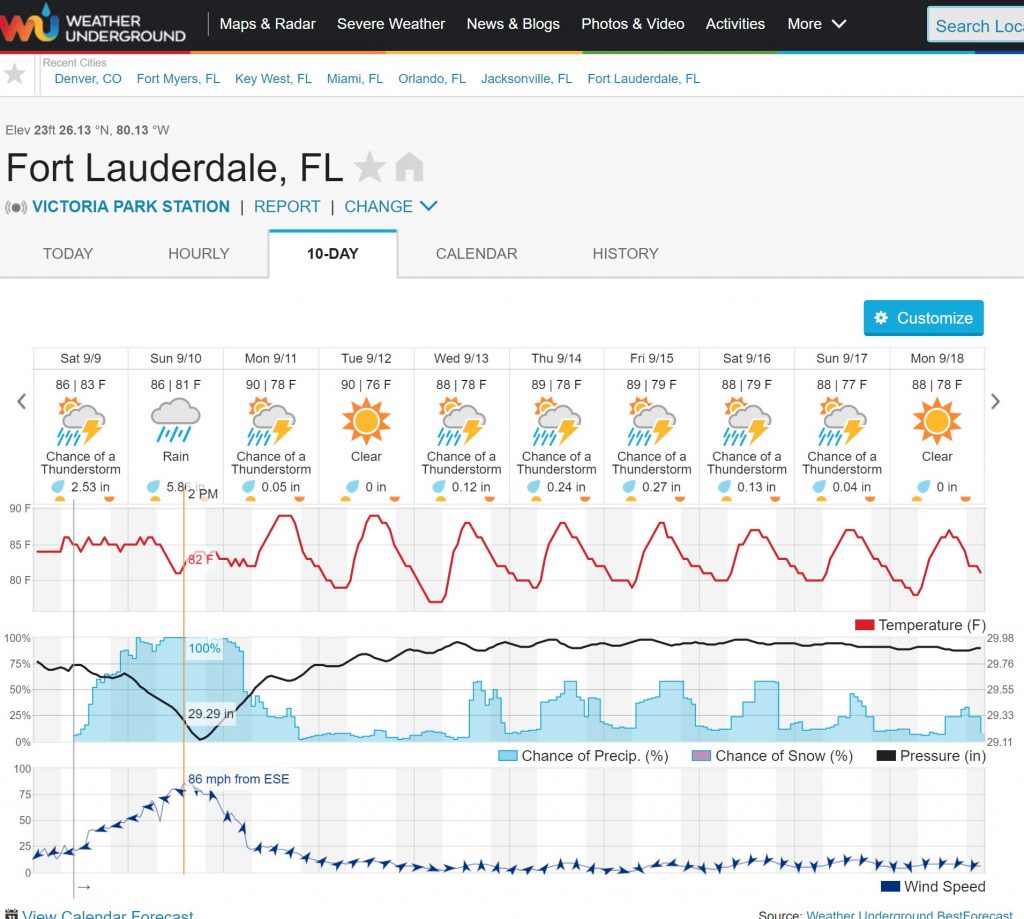 And Daytona Beach: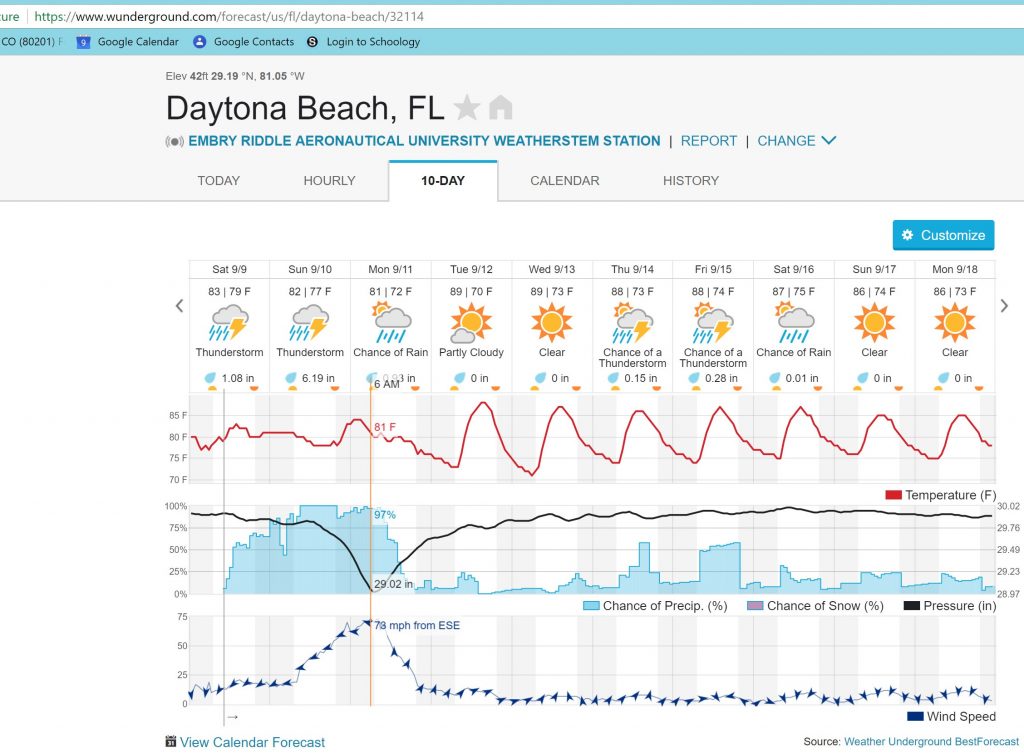 And Jacksonville: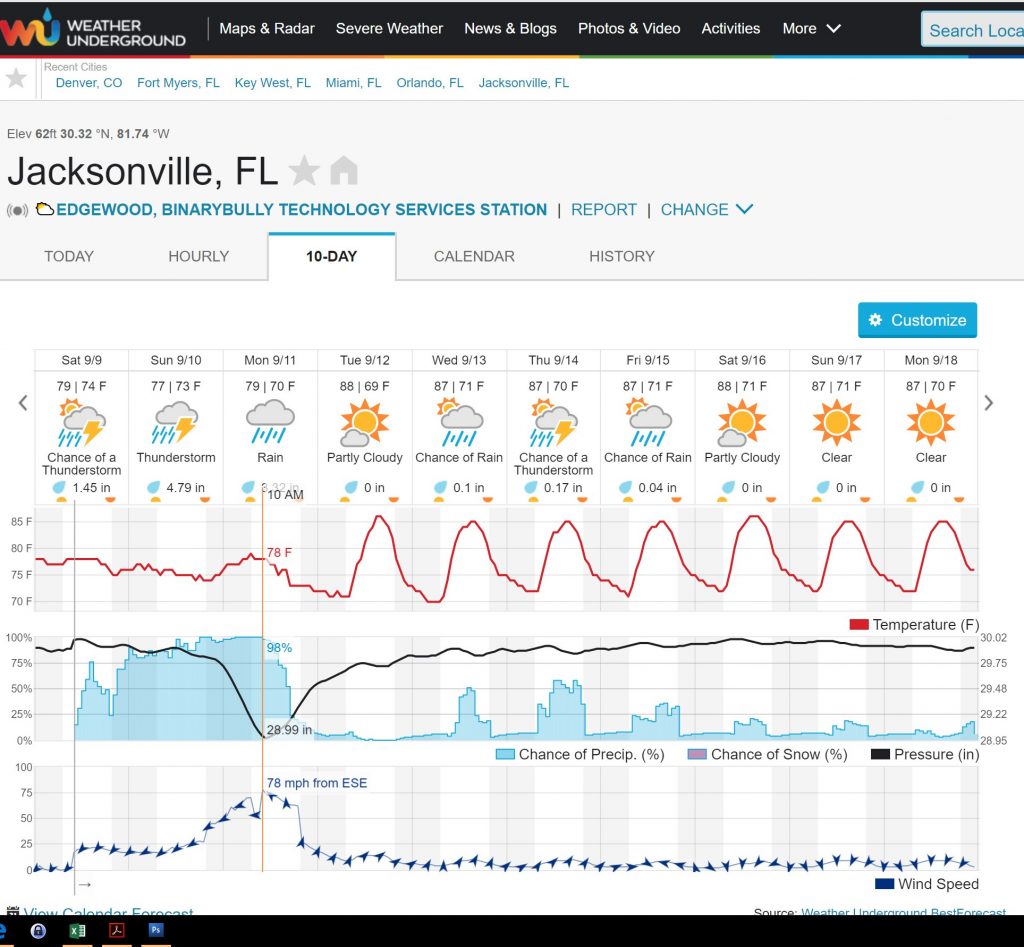 Seventy-eight mph is a lot less than what Sanibel will suffer, but hit 78 on a highway, stick your hand out the window and think about how your roof would fare.
Central Florida isn't all that much better off, though storm surges at least aren't a worry. Here's Lakeland: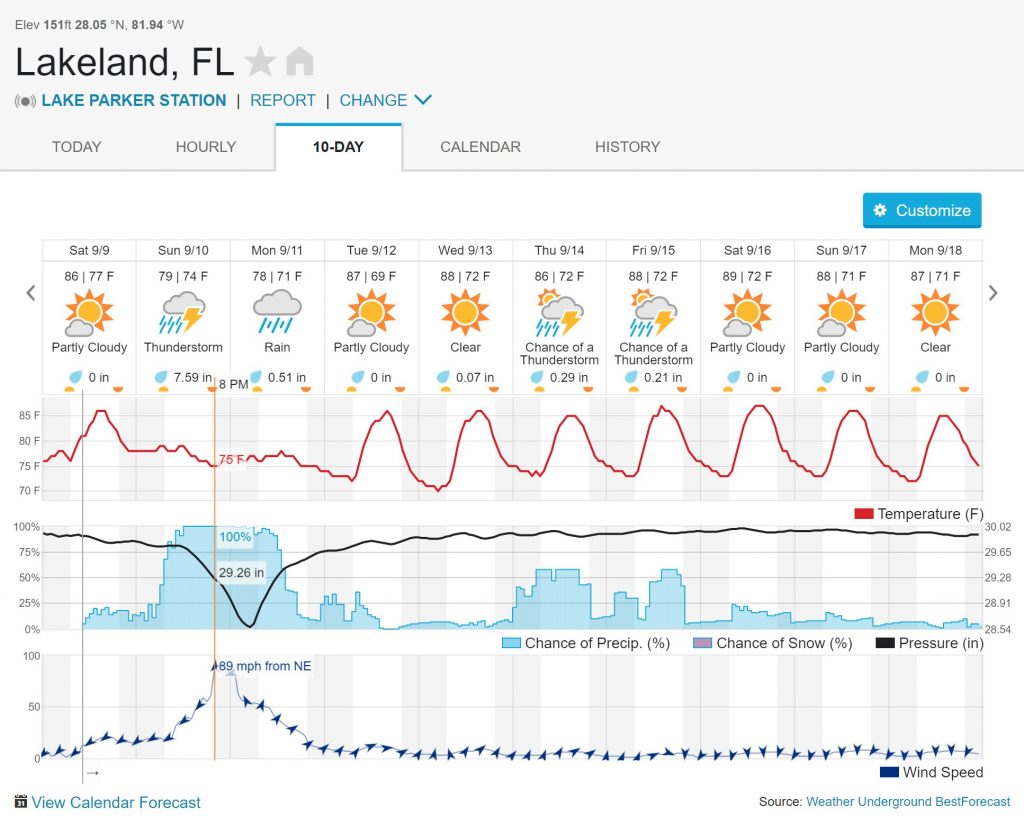 And Orlando, if you're wondering why Disney and Universal have shut down their theme parks: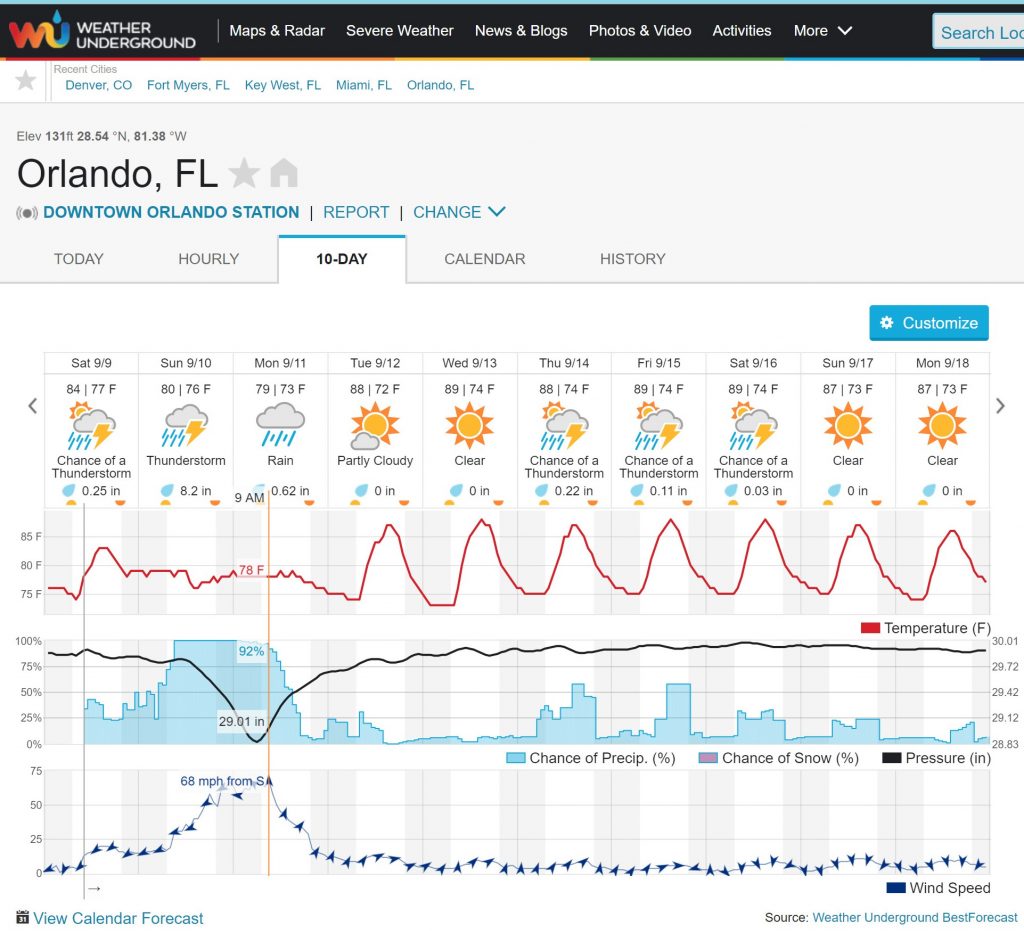 Even Tallahassee will see 50 mph winds.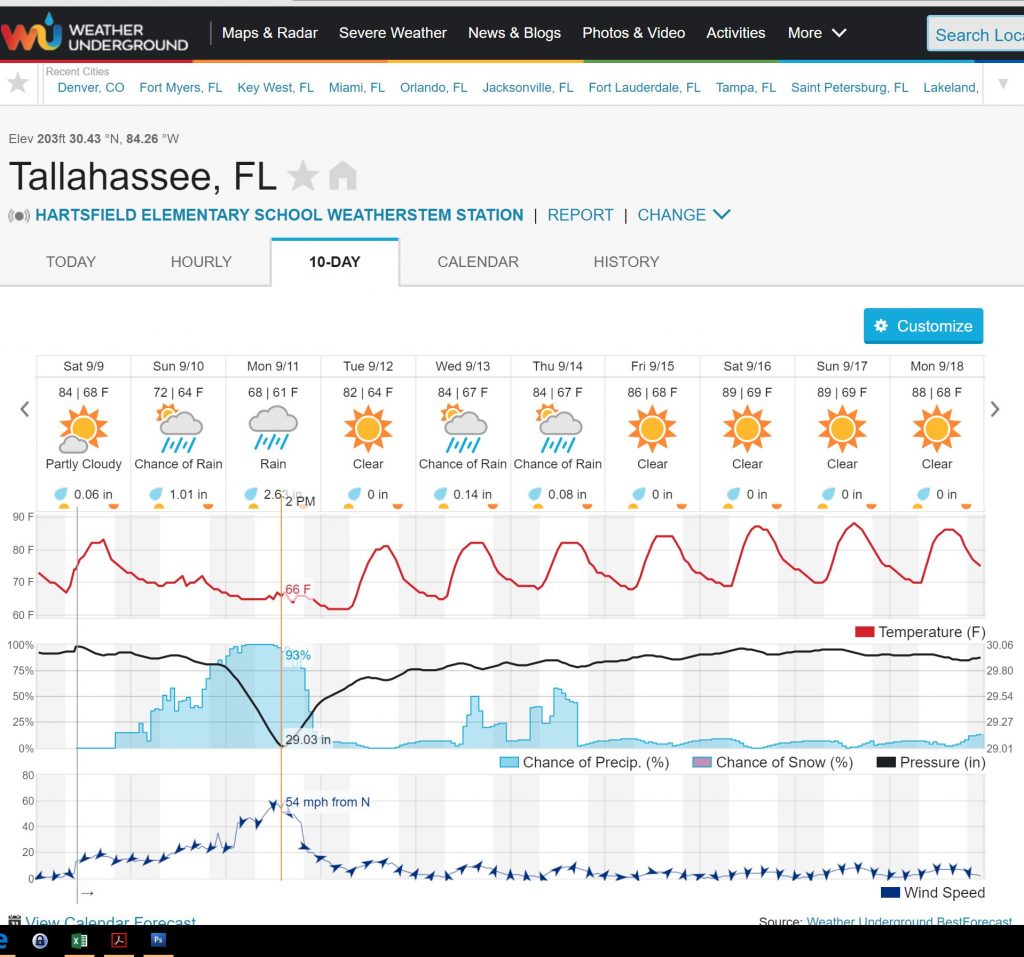 Really the only semi-quiet spot in the state looks to be Pensacola, which is basically in Alabama.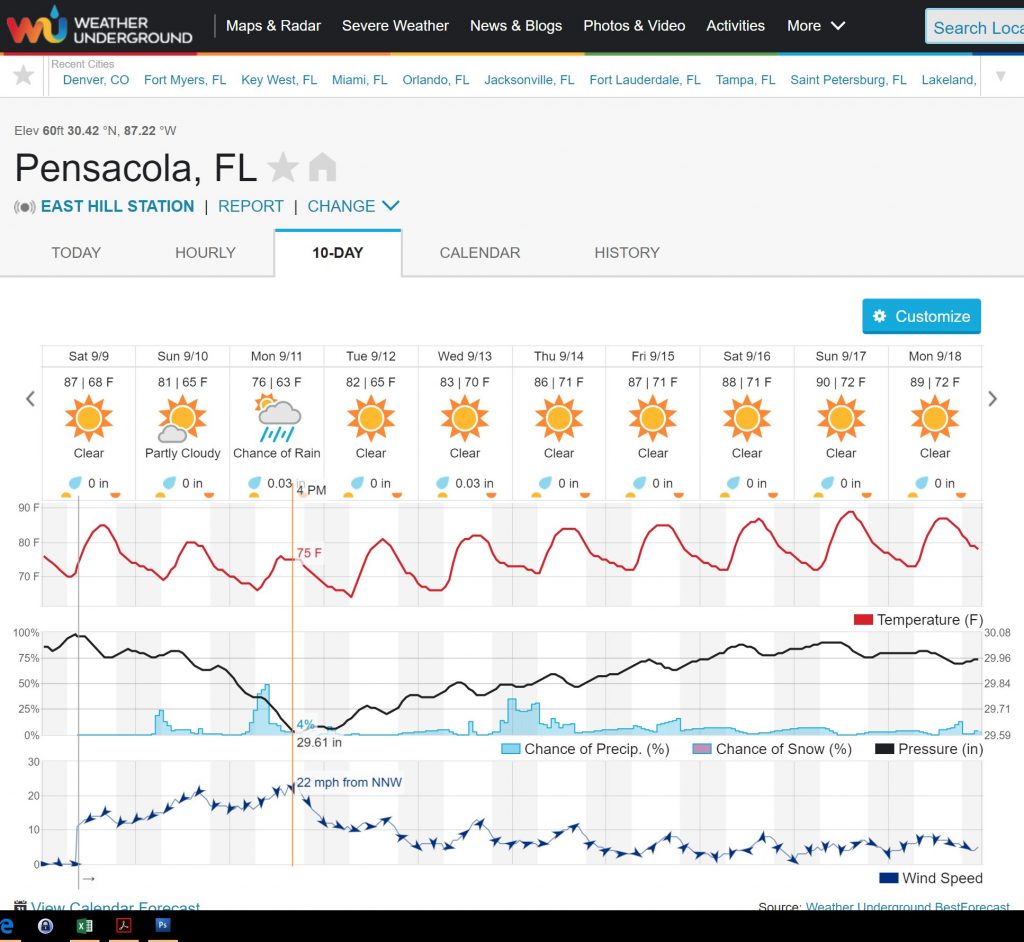 Which is all to say: this is a monster event of unique scale. It's going to take a very long time to rebuild and recover from it.